[av_one_full first min_height=" vertical_alignment=" space=" custom_margin=" margin='0px' padding='0px' border=" border_color=" radius='0px' background_color=" src=" background_position='top left' background_repeat='no-repeat' animation=" mobile_display="]
[av_textblock size=" font_color=" color="]
More about us
Our church is called FeG Mannheim and we are a growing and open-minded church in Mannheim. We offer various options to take part in our church, for example cell groups, youth groups and a church service with translation into English on Sunday morning.
As a local church we don't work just by ourselves but we are part of a network of Christian churches called the "Evangelische Allianz Mannheim". With this network, we organize outreaches in Mannheim or 24/7 prayer weeks.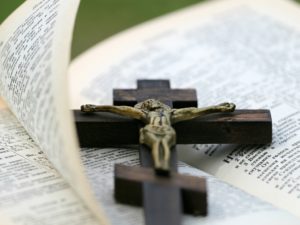 The doctrinal of the World Evangelical Alliance shall be the central truths of Christianity, as revealed in Scripture, including:
The unity of the Father, Son and Holy Spirit in the Godhead.
The sovereignty of God in creation, revelation, redemption and final judgment.
The divine inspiration and entire trustworthiness of Holy Scripture, as originally given, and its supreme authority in all matters of faith and conduct.
The universal sinfulness and guilt of all people since the fall, rendering them subject to God's wrath and condemnation.
Redemption from the guilt, penalty, dominion and pollution of sin, solely through the sacrificial death (as our representative and substitute) of the Lord Jesus Christ, the incarnate Son of God.
The bodily resurrection of the Lord Jesus Christ from the dead and his ascension to the right hand of God the Father.
The presence and power of the Holy Spirit in the work of regeneration.
The justification of the sinner by the grace of God through faith alone.
The indwelling and work of the Holy Spirit in the believer.
The one holy universal Church which is the body of Christ and to which all true believers belong.
The expectation of the personal return of the Lord Jesus Christ.
Helpful hits
More information about churches in Mannheim can be found on the page www.jesus-in-mannheim.de . for students there are also christian student associations: SMD Mannheim and the SfC Mannheim. For christian books and gifts exists also a sweet shop called Alpha-Buchhandlung.
[/av_textblock]
[av_sidebar widget_area='Menu for English']
[/av_one_full]